Hosts
Milton Berle (1939–1940)
Morey Amsterdam (1947)
Roger Bower (March–November 1948)
Leon Janney (November 1948–1949)
John Conte (1962)
Larry Anderson (1991)
Announcer
Radcliff Hall
Broadcast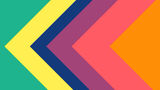 NBC Red: 10/7/1939 – 2/24/1940
Mutual Radio: 9/13/1947 – 10/9/1948
NBC Primetime: 3/4/1948 – 4/22/1949
Unsold Pilot: 3/21/1962
Unsold Pilots for Syndication: 10/17/1991
Packager
Cal Tinney Productions (1939–1949)
Paramount Television Productions, Inc. (1962)
MTM Productions (1991)
Stop Me If You've Heard This One was a comedy game show where comedians tried to guess a joke's punchline.
Gameplay
[
]
Everyday people sent in jokes that were read to a panel of three comedians. If one of the panelists recognized the story, he/she would yell "Stop!" and continue it to its conclusion. Each joke used on the show awarded the person a prize, and won a bonus prize if the panel couldn't finish it correctly. In the 1947 version, a used joke was awarded $5, and if the comedian did not give the correct ending, the person won additional money: $1 for each comedian who didn't finish the joke correctly, and a total of $15 if none of them could.
Trivia
[
]
This show, along with Can You Top This?, would later serve as inspiration for a British panel game called Jokers Wild (not to be confused with the Barry & Enright game show of the same name.
Production Location
[
]
New York City, NY
Los Angeles, CA (1991 pilot)
Rating
[
]