Hosts
Bert Parks (ABC)
Bill Cullen (CBS)
Phil Silvers (1951, sub)
Dick Clark (1987)
Announcers
1948–1952 Versions:
Don Hancock
Dennis James
Kenny Williams
Sidney Smith
Paul Luther
Jack Haskell
1954–1956 Versions:
Kenny Williams
Jimmy Blaine
Broadcast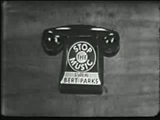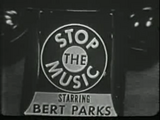 ABC Radio (Weekly): 3/21/1948 – 8/10/1952
ABC Primetime: 5/5/1949 – 4/24/1952, 9/7/1954 – 5/31/1955, 9/15/1955 – 6/14/1956
CBS Radio (Weekly): 8/17/1954 – 2/15/1955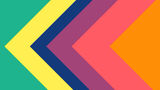 Unsold Pilot: 1987
Packager
Louis G. Cowan Productions in association with Mark Goodson
Dick Clark Productions (1987)
Stop the Music was a music quiz show similar to Name That Tune and was the first popular music quiz show on television.
Gameplay
[
]
A song was performed on the show, frequently using elaborate productions numbers and at some point during the song announcer Kenny Williams would yell "STOP THE MUSIC!" a telephone call was then placed to a home viewer who would be asked to identify the song. If the viewer was correct then he or she received a merchandise prize and a chance at the "Mystery Melody". If wrong, the player received a consolation prize from the sponsor. Members of the studio audience were then given a chance to identify the song.
The Mystery Melody was a short clip from a song and the viewer who identified it received merchandise prizes.
Production Location
[
]
New York City, NY
Trivia
[
]
Songs were performed on the show by a regular cast that included Parks, Jimmy Blaine, Betty Ann Grove, Jaye P. Morgan, Marion Morgan, and Felicia Saunders.
The show was originally sponsored by Old Gold cigarettes with veteran TV personality Dennis James handling the pitches and a dancing cigarettes pack and matchbook providing the entertainment.
The original TV series (1949-52) (as well as the radio series) was a 60-minute live show from the Ritz Theater in New York. When the show returned in Fall 1954, it was a half-hour series.
Comedian Phil Silvers served as guest host in July 1951 while Parks took a vacation.
Video Links
[
]