Host
Dr. Bergen Evans
Announcers
Harvey Goldstein
Stewart Greymount
Broadcast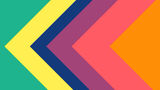 NBC Primetime: 7/27/1952 – 9/21/1952, 7/19/1953 – 9/6/1953
Packager
Louis Cowan Productions
Super Ghost was a primetime quiz show where a celebrity panel had to avoid completing the spelling of a word.
Gameplay
Celebrity panelists tried to spell and identify a word without guessing the last letter. If a panelists guessed the letter that completed the word, they became one-third of a ghost; by finishing three words, they were eliminated from the game.
Home viewers got $50 for submitting a word that was used on the show, and additional money if the word was correctly guessed by the panel.
Studio
Studebaker Theater, Chicago, IL