Host
Kal Penn
Guest Panelists
Mike Tyson
Mary Lynn-Rajskub (Special)
Christina Milian (Series)
Dr. Rahul Jandial
Broadcast (FOX)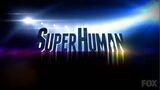 Special: January 4, 2016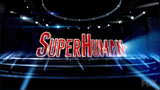 Series: 6/12/2017-7/31/2017
Packager
Endemol Shine North America
Superhuman is a two-hour competition special (later as a series in 2017) that test the limits of ordinary people with extraordinary abilities.
Premise
[
]
This jaw-dropping special will test the abilities of 12 ordinary people (5 in the series) to use their extraordinary skills to win a $100,000 ($50,000 in the series) grand prize. Each of the contestants possesses a distinct, nearly super-human ability in fields such as memory, hearing, taste, touch, smell and sight. The contestants will be challenged to push their skills to the limit to determine if they are SUPERHUMAN enough to win the $100,000 ($50,000 in the series).
Penn, along with a guest panel that includes iconic boxer and entertainer Mike Tyson, actress/comedian Mary Lynn Rajskub (actress/singer Christina Milian in the series) and neurosurgeon Dr. Rahul Jandial will provide insights and comedic commentary about the competitors' unique abilities, the panelists in the series will choose the top three while guiding the studio audience who ultimately will deicide which mental mastermind takes home the title of SUPERHUMAN and the $100,000 grand prize ($50,000 in the series).
Link
[
]