Host
John K.M. McCaffery
Broadcast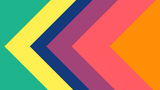 CBS Primetime: 6/11/1953 – 9/10/1953
Packager
Peter Arnell Productions
Take a Guess was a Summer quiz show where deductive skills were tested as contestants tried to identify an object or concept with the help from a celebrity panel by asking "Yes or No" questions.
Gameplay
[
]
Contestants, aided by a celebrity panel, tried to guess what a mystery object was. A player started with a bankroll of $150 and lost $5 for each question asked. The player was given up to four chances to identify the object and won whatever was left when when he/she guessed correctly. If the player used up his/her $150 or made four wrong guesses, he/she left with nothing.
At the end of the show, the broadcast's three contestants competed to identify a quotation using the objects identified during the show.
Taping Location
[
]
New York City, NY
Trivia
[
]
Among the regular panelists were Ernie Kovacs, John Crawford, Robin Chandler, and Hans Conried.