Hosts
Reggie Watts [also Executive Producer] (2018)
Greg Davies (2020)
Co-Host/Executive Producer
Alex Horne
List of Celebrity Contestants From the Comedy Central Version
Freddie Highmore (actor)
Kate Berlant
Dillion Francis (DJ/Music Producer)
Lisa Lampanelli
Ron Funches
Broadcast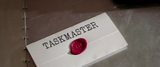 Comedy Central: 4/27/2018-5/18/2018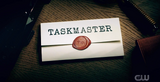 The CW: 8/2/2020
Packagers
Avalon Television
UKTV
Taskmaster is a American adaptation of the British format of the same name where it requires five individuals (mainly comedians except for DJ/Music Producer Dillon Francis and actor Freddie Highmore) use ingenuity and creativity in order to complete unusual challenges (later the original British version aired on The CW after just one episode which later moved to its free streaming service website CW Seed). Keep in mind that this should not be confused with a Marvel Comics character of the same name.
Premise
[
]
During the show, both Watts (or Davies) and Horne set a series of tasks and award points based on what they did and how they did it. At the end of each episode, the five contenders that has accrued the most points will win a prized possession that either they or their competitors have offered up. At the end of the season, the player with the most points overall will win a trophy and become the ultimate champion of Taskmaster.
Controversy
[
]
On August 5, 2020; Deadline[1]has reported that the original British version has been pulled from its schedule after just one episode and in its place are reruns of the drama series Supernatural. Other options for the show, including a run on CW Seed are being explored. Speaking of that, on August 11, 2020; it was announced that the show was added to the CW Seed[2][3]streaming service (all 10 episodes in total) on August 10, 2020.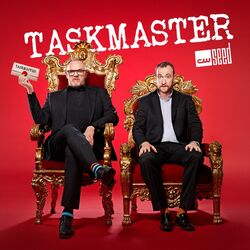 International Versions
[
]
Countries that have previously aired their versions of Taskmaster includes:
Belgium
Denmark
Finland
Germany
New Zealand
Norway
Sweden
United Kingdom (country that originally aired the program)
Links
[
]
Comedy Central Website
CW site
CW Seed site
Article about the original British version (courtesy of ukgameshows.com)