Host
Phil Keoghan
Broadcast (CBS)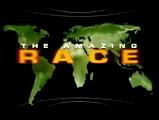 The Amazing Race 1: 2001
The Amazing Race 2: 2002
The Amazing Race 3: 2002
The Amazing Race 4: 2003
The Amazing Race 5: 2004
The Amazing Race 6: 2004-2005
The Amazing Race 7: 2005
The Amazing Race 8: Family Edition: 2005
The Amazing Race 9: 2006
The Amazing Race 10: 2006
The Amazing Race 11: All-Stars: 2007
The Amazing Race 12: 2007-2008
The Amazing Race 13: 2008
The Amazing Race 14: 2009
The Amazing Race 15: 2009
The Amazing Race 16: 2010
The Amazing Race 17: 2010
The Amazing Race 18: Unfinished Business: 2011
The Amazing Race 19: 2011
The Amazing Race 20: 2012
The Amazing Race 21: 2012
The Amazing Race 22: 2013
The Amazing Race 23: 2013
The Amazing Race 24: All-Stars: 2014
The Amazing Race 25: 2014
The Amazing Race 26: 2015
The Amazing Race 27: 2015
The Amazing Race 28: 2016
The Amazing Race 29: 2017
The Amazing Race 30: 2018
The Amazing Race 31: Reality Showdown: 2019
The Amazing Race 32: 2020

The Amazing Race 33: 2022
Packagers
Jerry Bruckheimer Productions
Worldrace Productions
Amazing Race Productions
The Amazing Race is a reality competition show in which teams of two people, who have some form of a preexisting personal relationship, race around the world in competition with other teams. Contestants strive to arrive first at "Pit Stops" at the end of each leg of the race to win prizes and to avoid coming in last, which carries the possibility of elimination or a significant disadvantage in the following leg. Contestants travel to and within multiple countries in a variety of transportation modes, including airplanes, hot air balloons, helicopters, trucks, bicycles, taxicabs, cars, trains, buses, boats, and by foot. Clues provided in each leg lead the teams to the next destination (indicated by a predominantly yellow flag or marker) or direct them to perform a task, either together or by a single member. These challenges are related in some manner to the country wherein they are located or its culture. Teams are progressively eliminated until three are left; at that point, the team that arrives first in the final leg is awarded the grand prize.
Winners
[
]
Season 1 – Rob & Brennan
Season 2 – Chris & Alex
Season 3 – Flo & Zach
Season 5 – Chip & Kim
Season 6 – Freddy & Kendra
Season 7 – Uchenna & Joyce
Season 8 (Family Edition) – Linz Family (Alex, Megan, Nick & Tommy)
Season 10 – Tyler & James
Season 11 (All-Stars (2007)) – Eric & Danielle
Season 12 – TK & Rachel
Season 13 – Nick & Starr
Season 14 – Tammy & Victor
Season 15 – Meghan & Cheyne
Season 16 – Dan & Jordan
Season 17 – Nat & Kat
Season 18 (Unfinished Business) – Kisha & Jen
Season 19 – Ernie & Cindy
Season 20 – Rachel & Dave
Season 23 – Jason & Amy
Season 24 (All-Stars (2014)) – Dave & Connor
Season 25 – Amy & Maya
Season 26 – Laura & Tyler
Season 27 – Kelsey & Joey
Season 28 – Dana & Matt
Season 29 – Brooke & Scott
International Versions
[
]
Country/Region
Local title
Network(s)
Winner(s)
Presenter(s)
Prize(s)
Asia
The Amazing Race Asia
AXN Asia

Season 1, 2006–07: Zabrina Fernandez and Joe Jer Tee from Malaysia
Season 2, 2007–08: Adrian Yap and Collin Low from Singapore
Season 3, 2008: Vince Chung of Canada and Sam Wu of Singapore (representing Hong Kong)
Season 4, 2010: Richard Hardin and Richard Herrera of the Unites States (representing the Pilippines)
Season 5, 2016: Parul Shahand of India and Maggie Wilson of the United Kingdom (representing the Phillippines)

Allan Wu of the United States of America
Tara Basro of Indonesia (Season 5 only)
US$100,000
Australia
New Zealand (Season 3 only)
The Amazing Race Australia
Seven Network (Seasons 1 to 3)
TVNZ (TV2) (Season 3 only)
Network 10 (Season 4 to the present)

Season 1, 2011: Tyler Atkins and Nathan Joliffe
Season 2, 2012: Shane Haw and Andrew Thoday
Season 4, 2019: Tim and Rod Sattler-Jones
Season 5, 2021: Brendon Crawley & Jackson Dening
Season 6, 2022: Upcoming Season

Grant Bowler of New Zealand(Seasons 1 to 3)
Beau Ryan (Season 4)

AUD$250,000
The Amazing Race Australia v New Zealand
Season 3, 2014: Daniel Little and Ryan Thomas of Australia
Brazil
The Amazing Race: A Corrida Milionária
RedeTV!
Season 1, 2007–08: Patricia and Sane
Rony Curvelo
R$500,000
The Amazing Race: Edição Brasil
The Amazing Race: Brazilian Edition
Space
Season 4, 2012: Daniel Belém and César Curti
Paulo Zulu
US$250,000
Canada
The Amazing Race Canada
CTV

Season 1, 2013: Tim Hague, Sr. and Tim Hague, Jr. of the United States
Season 2, 2014: Mickey Henry and Pete Schmalz
Season 3, 2015: Gino and Jesse Montani
Season 4, 2016: Steph LeClair and Kristen McKenzie
Season 5, 2017: Sam Lambert and Paul Mitskopoulos
Season 7, 2019: Anthony Johnson and James Makokis of the United States
Season 8, 2022: Upcoming Season

Jon Montgomery

CAD$250,000
two Chevrolet Cars
trip of two around the world
"gas for life" from Petro-Canada (Season 2 & 3 only)

The Amazing Race Canada: Heroes Edition
Season 6, 2018: Courtney Berglind and Adam Kovacs
China
The Amazing Race: China Rush
极速前进:冲刺!中国
ICS
Dragon TV (Seasons 2 & 3 only)

Season 1, 2010: Charlie Gale of Australia and Rachel Chen of the United States of America
Season 2, 2011: Lily Li of the United States of America and Jan Höpper of Germany
Season 3, 2012: Liu Weiwei and Lei Sheng of China

Allan Wu of the United States
Trip around the World
The Amazing Race
China (Season 3 & 4)
极速前进
(Celebrity Edition)
Shenzhen TV

Season 1, 2014: Zhong Hanliang and Jackie
Season 2, 2015: Han Geng and Wu Xin
Season 3, 2016: Guo Jingjing and Huo Qigang
Season 4, 2017: Jia Jingwen and Xiu Jiekai

Allan Wu of the United States of America (Seasons 1 to 4)
Andy On of the United States of America(Season 1 only)

Two trophies
Two Infiniti Q50 (Seasons 1 & 2)
Money to donate
Pearl Necklace (Season 3 only)

France
Amazing Race : la plus grande course autour du monde !]]
Amazing Race: the biggest race around the world!
D8
Season 1, 2012: Anthony Martinage and Sonja Sacha
Alexandre Delpérier
€50,000
Israel
המירוץ למיליון
HaMerotz LaMillion
The Race to the Million
Channel 2 (Reshet) (Seasons 1 to 5)
Reshet 13 (Season 6 to the present)

Season 1, 2009: Guy Osadon and Shay Kahana
Season 2, 2011–12: Bar Ben-Vakil and Inna Broder
Season 3, 2013: Talia Gorodess and Koby Windzberg
Season 4, 2014–15: Shay Gavriel and Shani Alon
Season 5, 2016: Amit and Raz Gal
Season 6, 2017–18: Evelin and Tohar Haimovich
Season 7, 2019: Tia Galili of Nigeria and Fay Jakite of the Democratic Republic of the Congo
Season 9, 2022: Upcoming Season

Raz Meirman(Season 1 only)
Ron Shahar(Season 2 to the present)
₪1,000,000
המירוץ למיליון: All Stars
HaMerotz LaMillion: All Stars
Season 8, 2020: Yael Carmon and Yosiel Neeman
Latin America
The Amazing Race en Discovery Channel
The Amazing Race on Discovery Channel
Discovery Channel Latin America

Season 1, 2009: Matías Franchini and Tamara Reichelt of Argentina
Season 2, 2010: Mauricio and Carlos Coarasa of Mexico

Harris Whitbeck of Guatemala (Seasons 1 to 3)
Toya Montoya of Colombia (Seasons 5 & 6)
Jaime Arellano of Ecuador (Season 6 only)

US$250,000 (Seasons 1 to 5)
US$100,000(Season 6)
The Amazing Race
Space
TC Televisión (Season 6 only)

Season 3, 2011: Cristóbal and Nicolás Brain of Chile
Season 5, 2013: Ezequiel Sapochnik and Tobías de la Barra of Argentina

The Amazing Race: Ecuador
Season 6, 2014: Juan Carlos Estrada and Giovanni López of Ecuador
Norway
The Amazing Race Norge
TV 2

Season 1, 2012: Morten and Truls Bjerke
Season 2, 2013: Omar and Bilal Ishqair of the United Arab Emirates

Freddy dos Santos

500,000 kr and two cars

Subaru XV (Season 1)
Subaru Foresters (Season 2)

Philippines
The Amazing Race Philippines
TV5

Season 1, 2012: LJ Moreno and CJ Jaravata
Season 2, 2014: Matt Edwards and Phoebe Walker of the United Kingdom

Derek Ramsay

₱2,000,000(Season 1)
₱2,000,000 + 2 Kia Sportage + 2 House and Lot Properties (Season 2)

Ukraine
Великі Перегони
Velyki Perehony
Great Race
1+1
Season 1, 2013: Valeria Nikiforets and Bohdana Primak
Oleksandr "Fozzy" Sydorenko
₴500,000
Vietnam
Cuộc đua kỳ thú
The Amazing Race Vietnam
VTV3 (Seasons 1, 2, 4 & 6)
VTV6(Seasons 3 & 5)
VTV9 (Season 5 only)
Season 1, 2012: Saettie Baggio and Thành Phúc
Dustin Nguyen of the United States
300,000,000₫
Cuộc đua kỳ thú
The Amazing Race Vietnam
(Celebrity Edition)

Season 2, 2013: Trần Thị Thu Hiền and Diệp Lâm Anh
Season 3, 2014: Hương Giang and Criss Lai
Season 6, 2019: Đặng Thị Lệ Hằng and H'Hen Niê

Huy Khánh (Seasons 2 & 3)
Song Luân (Season 6 only)
Hương Giang (Season 6 only)
Cuộc đua kỳ thú
The Amazing Race Vietnam
(Celebrities vs. Fans)
Season 4, 2015: Trần Ngọc Anh and Đỗ Nhật Anh
Phan Anh
Cuộc đua kỳ thú
The Amazing Race Vietnam
(All-Stars)
Season 5, 2016: Đinh Tiến Đạt and Lincoln Thúc Lĩnh
Huy Khánh
In Popular Culture
[
]
Sesame Street gave a parody of the show called "The Amazing Alphabet Race" where Elmo had to find letters of the alphabet in the neighborhood while racing a chicken.
MAD TV also coined some parodies called, "The Amazing Presidential Race".
In 2000, Wendy's released a commercial that parodized the show where the contestants had to find a Spicy Chicken Sandwich, which they promoted in the commercial.
Trade Ad
[
]
TPIR Primetime Special (2016)
[
]
On May 25, 2016, the series was paired up with The Price is Right as one of their "Primetime Specials" (as both are aired on CBS respectively).
Additional Pages
[
]
Link
[
]