Host
Art Linkletter
Announcer
Jack Slattery
Broadcast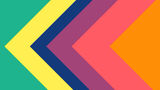 NBC Primetime: 2/18/1963 – 9/16/1963
Packager
Artel Productions
On The Art Linkletter Show, players tried to guess on how people would react to practical jokes.
Gameplay
[
]
This show was a short-lived audience participation series that presented amusing incidents in everyday life, some filmed with a hidden camera. Celebrity guests and studio audience contestants tried to guess the outcome. Contestants received cash for playing the game.
Trivia
[
]
By April, celebrity guests did the guessing. Among the regulars were Carl Reiner and Jayne Meadows.
Host Art Linkletter was best known for hosting Kids Say The Darndest Things.
Studio
[
]
NBC Studio 4, Burbank, CA