Hosts
Chris Harrison (2002-2021)
Jesse Palmer (2021-present)
Broadcast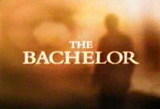 ABC: 3/25/2002 – Present
Packagers
Next Entertainment/Telepictures
Distributor
Warner Bros. Television
The Bachelor is a long-running reality dating show.
Premise
[
]
The series revolves around a bachelor who chooses a potential wife from among 25 women. In past seasons, bachelors have included a doctor, a prince, an NFL player, a millionaire, and other types of frequently sought after men. The show follows the bachelor as he goes on a series of dates with the women, some of them group dates, some one-on-one dates, and some of them two-on-one dates. On each episode women are eliminated, generally during the rose ceremony at the end of the episode, but sometimes on the dates (during what are called "elimination dates"). The process culminates towards the end of the season with hometown visits to the final four women's families, the three final women each going on an overnight date to exotic location, and the meeting of the bachelor's family and each of the two final women. At the end of the show, the bachelor chooses one woman with whom he would like to continue a relationship. Sometimes he proposes marriage, sometimes other levels of commitment. There have been a few interesting twists such as Brad not picking either of the women and Jason changing his mind during the "After the Final Rose" show.
The runner-up from the first season, Trista Rehn, later starred in The Bachelorette, a spin-off program in which the format is gender-reversed. Her wedding to the winner of her season of The Bachelorette was also televised.
The elimination process
[
]
According to the summary on ABC.com, each new Bachelor episode contains a rose ceremony during which one or more contestants is eliminated. Eliminations are based upon date performance (i.e., how the women relate to the bachelor on the dates.) The bachelor must follow a process of elimination where his pool of bachelorettes is narrowed down week by week by presenting a rose to each of the women he wishes to keep.
At any point during the process, if a woman decides she is no longer interested in the bachelor, although he may still be interested in her, she may leave. A few have actually done so over the course of the show.
In the end, the bachelor selects one lady and gives her the final rose. He may or may not propose to her at this final rose ceremony.
As of the end of season 13, none of the 13 bachelors has married the woman to whom he presented the final rose (and one did not present a final rose at all).
Ratings
[
]
Solid ratings throughout the twelve completed seasons have resulted from an average audience of nearly 10 million viewers, with some decline in the series' more recent seasons. While much of the series has aired on Wednesday nights, its ratings slide reversed somewhat with a move to Monday nights in January 2006.

Seasons
[
]
Season
Year
Bachelor
Profile
"Winner"
Runner-Up
Proposal
Aftermath
1
2002
Alex Michel
Management consultant
Amanda Marsh
Trista Rehn
No
Michel did not propose to Marsh, but instead they took a chance at a relationship. Marsh and Michel broke up after several months, and Rehn was featured on the first season of The Bachelorette.
2
2002
Aaron Buerge
Vice President of a chain of family-owned banks
Helene Eksterowicz
Brooke Smith
Yes
They broke up after several months.[1] Years later, Buerge became engaged to Angye McIntosh and they are planning to wed.[2]
3
2003
Andrew Firestone
Sales manager of Firestone Family estates
Jen Schefft
Kristen Baschbucher
Yes
Schefft and Firestone broke up after several months but remained friends.[3] He is now married to soap opera star Ivana Bozilovic.[4] Schefft was featured on the third season of The Bachelorette.
4
2003
Bob Guiney
Creator of a mortgage company and former suitor on The Bachelorette
Estella Gardinier
Kelly Jo Kuharski
No
Guiney did not propose to Gardinier, but she accepted a promise ring indicating that they would still date. They broke up shortly after the show finished airing.[5] Guiney is now married to Rebecca Budig and is a TV actor.[6] Meredith Phillips, who came fourth, featured on the second season of The Bachelorette.
5
2004
Jesse Palmer
Canadian American college football player
Jessica Bowlin
Tara Jaye
No
Palmer did not propose to Bowlin. They continued to date but broke up several months later.[7]
6
2004
Byron Velvick
Pro bass fisherman and divorced father
Mary Delgado
Tanya Michel
Yes
Velvick and Delgado split after five years.[1]
7
2005
Charlie O'Connell
Actor
Sarah Brice
Krissily Kennedy
No
O'Connell chose Sarah Brice to be the winner but he did not propose to her. Instead they took a chance at a relationship. They broke up in September 2007,[8] but got back together in 2008 and are planning a wedding.[9]
Paris
2006
Travis Lane Stork
Medical doctor
Sarah Stone
Moana Dixon
No
Stork did not propose to Stone. They decided to take a chance at just a relationship. They broke up shortly after the show aired.[10] Stork is now featured on The Doctors.
Rome
2006
Prince Lorenzo Borghese
Cosmetics entrepreneur
Jennifer Wilson
Sadie Murray
No
Borghese did not propose to Wilson. They took a chance at a relationship, and they broke up in January 2007.[11]
Officer and a Gentleman
2007

Andy Baldwin

US Naval Officer
Tessa Horst
Bevin Nicole Powers
Yes
Horst and Baldwin called off their engagement one month after the finale,[12] but continued their relationship. They broke off the relationship in September 2007.[13]
11
2007
Brad Womack
Bar owner
N/A
Jenni Croft
No
Womack chose Jenni Croft and Deanna Pappas as the two finalists, but they were both rejected in the season's finale.[14] Pappas was featured on the fourth season of The Bachelorette.
DeAnna Pappas
London Calling
2008

Matt Grant

Global financier
Shayne Lamas
Chelsea Wanstrath
Yes
Grant and Lamas broke up in July 2008.[15]
13
2009
Jason Mesnick
Account executive, single father, and former suitor on The Bachelorette
Melissa Rycroft
Molly Malaney
Yes
On the season's finale, Mesnick had called off the engagement with Rycroft, and resumed a relationship with runner-up Malaney. Rycroft later appeared on Dancing with the Stars and is currently engaged to Tye Strickland.[16] Jillian Harris, who came in third place, was featured on the fifth season of The Bachelorette. On October 20, 2009, Mesnick proposed to Malaney in New Zealand, which she accepted.
On the Wings of Love
2010
Jake Pavelka[17][18]
Commercial Pilot and former suitor on The Bachelorette
Vienna Girardi

Tenley Molzahn

Yes
Pavelka and Girardi ended their relationship in June 2010.
15
2011
Brad Womack
Bar owner
Emily Maynard
Chantal O'Brien
Yes
Womack and Maynard broke up while their season was airing but got back together after the show's finale. However, they called it quits for good in May 2011.
16
2012
Ben Flajnik
Courtney Robertson
Lindzi Cox
Yes
Flajnik and Robertson originally broke up in February 2012 while their season was airing. However, they were later reconciled and got engaged for the second time but broke up again in October 2012 for good.
17
2013
Sean Lowe
American reality TV personality and author

Catherine Giudici

Lindsay Yenter
Yes
Lowe and Giudici married on January 26, 2014. They have three children together; sons Samuel Thomas (born 2016) and Isaiah Hendrix (born 2018), and daughter Mia Mejia (born 2019).
18
2014
Juan Pablo Galavis
American-born Venezuelan television personality and former professional football midfielder/forward
Nikki Ferrell
Clare Crawley
No
Galavis did not propose to Ferrell but instead they decided to continue their relationship. They later appeared on Couples Therapy. In October 2014, they decided to end their relationship.
19
2015
Chris Soules
American reality television personality and farmer
Whitney Bischoff
Becca Tilley
Yes
Soules and Bischoff announced their break-up on May 28, 2015.
20
2016
Ben Higgins
American television personality and entrepreneur
Lauren Bushnell
Joelle "JoJo" Fletcher
Yes
Higgins and Bushnell had their own reality show Ben and Lauren: Happily Ever After?. The two announced their breakup on May 15, 2017.
21
2017
Nick Viall
American actor, television personality and model
Vanessa Grimaldi
Raven Gates
Yes
Viall and Grimaldi announced their breakup on August 25, 2017.
22
2018

Arie Luyendyk Jr.

Dutch-American auto racing driver, television personality, and son of two-time Indianapolis 500 winner Arie Luyendyk
Becca Kufrin
Lauren Burnham
Yes
On the live season finale, it was revealed that a few weeks after filming wrapped, Luyendyk had quickly called off his engagement to Kufrin and started dating runner-up Burnham.The two got engaged during the After the Final Rose special and were married on January 12, 2019. On May 29, 2019, the couple welcomed their first child, a daughter, Alessi Ren. They are expecting twins in July 2021.
23
2019
Colton Underwood
American reality television personality and former professional football player

Cassie Randolph

Hannah Godwin

No
Randolph initially broke up with Underwood at final three. Underwood then broke up with the remaining two women and asked Randolph to give him a second chance, and she agreed. They announced their breakup on May 29, 2020. On September 11, 2020, Randolph filed for a restraining order against Underwood, alleging that he stalked both her and her parents' houses, put a tracking device on her car, and sent her threatening text messages. Underwood came out as gay on April 14, 2021.
Tayshia Adams
24
2020
Peter Weber
American television personality and commercial pilot
Hannah Ann Sluss
Madison Prewett
Yes
During the live After the Final Rose special, it was revealed that Weber and Sluss had ended their engagement. Although Weber and runner-up Prewett admitted to still having feelings for each other, they ultimately decided not to pursue a relationship. On May 2, 2020, Weber revealed that he is dating Kelley Flanagan, who finished in fifth place on his season. Weber and Flanagan announced their breakup on December 31, 2020.
25
2021
Matt James
American television personality, businessman, and former football player
Rachael Kirkconnell
Michelle Young
No
James did not propose to Kirkconnell. Instead they began a relationship, but on the After the Final Rose special, it was confirmed that James had ended the relationship after Kirkconnell's racially insensitive past came to light. On April 28, 2021, James confirmed that he and Kirkconnell were back together.
Bachelor Live
[
]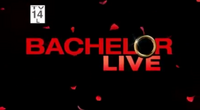 Chris Harrison hosts this live after show featuring discussions and analysis of the most recent episode of The Bachelor which details Ben Higgins' search for his soul mate. Members of The Bachelor cast join the conversation alongside a variety of celebrities who are fans of the show. Viewers would also be able to express their opinions when Harrison reveals their questions and comments. Also featured are exclusive deleted scenes, hilarious bloopers and additional bonus content that will not be found anywhere else. The series started on January 4, 2016 and concluded on February 1, 2016.
International versions
[
]
Countries that have done their own versions of The Bachelor include:
Australia
Brazil
Canada (English-language only)
China
Croatia
Finland
France
Germany
India (Tamil and Malayalam languages only)
Indonesia (cancelled)
Israel
Italy
Japan
New Zealand
Norway
Poland
Romania
Russia
Slovenia
South Africa
Sweden
Thailand
Ukraine
United Kingdom
Vietnam
Merchandise
[
]
Video games based on the show were developed by Ludia and have been published for the Wii, DS, iPhone, iPod Touch and iPad by WB Games from 2010-2011.
Trivia
[
]
Bob Guiney went on to co-host GSN Live.
Jesse Palmer went on to be a contributor for Good Morning America and later hosted The Proposal, both for ABC.
The Agoura Hills mansion where the show is taped, barely survived the Woolsey Fires in California.
In Popular Culture
[
]
In 2006, the box office flop Date Movie spoofed the show as The Extreme Bachelor: Desperate Edition where Grant Fonkyerdoder and Julia Jones (played by Adam Campbell and Alyson Hannigan respectively) are reunited for the first time, this included Chris Harrison who also makes a brief cameo appearance in the film as the host of this said spoof.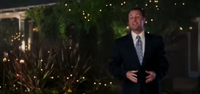 ADDITIONAL NOTE: When the bachelor (Grant Fonkyerdoder/Adam Campbell) is told by Harrison to pick one girl and eliminate the rest, a sped-up version of the Sheila Cole-era theme of The Price is Right can be heard in the background. The music was created by David Kitay.
In 2013, Jimmy Kimmel Live spoofed the shows by showing a series of skits chronicling young children participating. This process was called The Baby Bachelor.
Inventor
[
]
Michael Fleiss
Related Shows
[
]
The Bachelorette
Bachelor Pad
Bachelor in Paradise
The Bachelor Winter Games
The Bachelor Presents: Listen to Your Heart
References
[
]
Links
[
]