Host
Michelle Buteau
Broadcast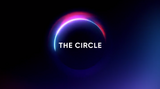 Netflix: 1/1/2020-present
Packager
Studio Lambert
The Circle (sometimes called The Circle US to differentiate from other international versions) is an American reality competition series, produced by Studio Lambert and Motion Content Group which first aired on Netflix in January 2020 that is based on a British TV series of the same name.
Premise
[
]
The contestants (or "players") move into the same apartment building. However, the contestants do not meet face-to-face during the course of the competition as they each live in their own individual apartment. They communicate solely using their profiles on a specially-design social media app that gives them the ability to portray themselves in anyway they choose. Players can turn opt to present themselves as a completely different personality to the other players, a tactic otherwise known as catfishing; for example, one male player in the first season presented himself as a female identity, while another female contestant used photos of a woman she felt was more attractive.
Throughout the series, the contestant "rate" one another from first to last place. At the end of the ratings, their average ratings are revealed to one another from lowest to highest. Normally, the two highest-rated players become "Influencers" while the remaining players will be at risk of being "blocked" by the Influencers. However, occasionally there maybe a twists to the blocking process - varying from the lowest ranking players being instantly blocked, the identity of the Influencer being a secret, or multiple players being blocked at one time. Blocked players are eliminated from the game. but are given the opportunity to meet one player still in the game in-person. Then, the day after a blocking, a video message is shown to the remaining players to reveal if they were real or fake.
During the finale, the contestant rate each other one final time, where the highest rated player wins the game and $100,000. Also, fans of The Circle are able to vote for their favorite player. The player that receives the most votes is known as the Fan Favorite and receives $10,000.
International Versions
[
]
Countries that have previously aired their versions of The Circle includes:
Brazil
France
United Kingdom (country that originated the program)
Link
[
]
Official Website
Article about the original British version (courtesy of ukgameshows.com)