Hosts
Neil Patrick Harris (2010)
Dwayne Wade [also executive producer] (2021-present)
Broadcast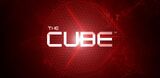 Unsold Pilot for CBS: 2010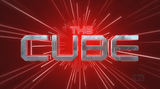 TNT (Sneak Peak): 5/29/2021
TBS: 6/10/2021 - present
Packagers
59th & Prairie Entertainment
All3Media America
Objective Media Group America
The Cube is a game show based on the British original broadcast on ITV from 2009 until 2015 and again from 2020 (albeit with an increased top prize, more specifically called The Million Pound Cube).
Originally intended to be presented by Neil Patrick Harris for CBS in 2010 with a $500,000 top prize, it was rejected by the network's management.[1] On October 25, 2020, it was reported that an American adaptation of The Cube was entering production, with an aim to air in 2021 on TBS, presented by former basketball player of Miami Heat Dwayne Wade.[2][3][4]
Premise
[
]
Working on their own or as team, each pair has nine lives to complete seven games that are worth an increasing amount of money as they inch closer to taking home the $250,000 jackpot.
Gameplay
[
]
The players have nine lives to complete seven games. Players that have completed seven games are said to have "beaten the Cube".
Before the start of each game, the pair is given a preview of it.
When the pair has made a successful attempt to a game, after being shown a preview of the next game, they can either take the money, or go for the next game to increase their winnings. Each failed attempt at a game costs them a life. After a failed attempt, they must retry it until they succeed or run out of lives. If the pair runs out of lives, they are said to have been defeated by the Cube, and they leave with nothing.
There are two lifelines available. Each can be used only once.
One Shot: Wade attempts the game for them. It can only be used before the pair's first attempt in a game. If he succeeds, the game is completed for them. If he fails, the pair loses a life.
Simplify: It makes the game easier to succeed. It can only be used after a failed attempt in a game. It may increase the amount of time available, increase the margin of error, or reduce a certain requirement.
Payout structure
$250,000
$100,000
$50,000
$20,000
$10,000
$2000
$1000
Merchandise
[
]
An online game called "Beat the Cube" can be played through its official website at TBS.com.
Gallery
[
]
International Versions
[
]
Countries that have previously aired their versions of The Cube include:
Arab World
Australia
Belgium
China
France
Germany
Greece
Hungary
Italy
The Netherlands
Portugal
Russia
Saudi Arabia
Spain
Turkey
Ukraine
United Kingdom (country that originated the program)
Trivia
[
]
At the time, the show was briefly compared to another popular stunt & dare show on NBC called Minute to Win It hosted by Guy Fieri.
This was the first and only game show where the host (i.e. Wade) participates in the games.
Videos
[
]
References
[
]
Links
[
]