Host
Jan Murray
Substitute Hosts
Bill Wendell
Jim Lucas
Steve Lawrence
Hal March
Assistants
Maureen Arthur
Lorraine Rogers
Micki Marlo
Word Authority
Professor Morgan Schmitter of Columbia University
Announcers
Bill Wendell
Roger Tuttle
Don Pardo
Jerry Damon
Broadcast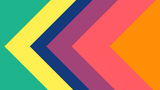 NBC Daytime: 9/5/1960 – 9/28/1962
Packagers
Jantone Productions
Screen Gems
Charge Account was a game show segment on The Jan Murray Show in which contestants tried to make three or four-letter words in order to win cash.
The game portion of The Jan Murray Show was "Charge Account". A packet of 16 letters was selected and mixed in a cylinder and then called out one at a time. Each of two contestants had a square gameboard divided into 16 squares (four rows of four blank columns). As the letters were called off, each contestant put them in a square in a manner figured to make the most three-letter and four-letter words. Contestants received $25 for each four-letter word they created and $10 for each three-letter word. The player with the most money won the game and used his or her winnings to buy prizes. Prior to the game, a series of three prizes was shown which they could buy with their winnings.
A board game was released as Charge Account: Jan Murray's TV word game by Lowell in 1961.
NBC Studio 6B, New York City, NY
Community content is available under
CC-BY-SA
unless otherwise noted.