Hosts
Marc Summers
Tyler Florence
Michael Symon
Judges
Bob Tuschman
Susie Fogelson
Bobby Flay
Giada De Laurentiis


Alton Brown
Broadcast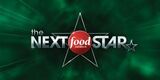 Food Network: 6/5/2005-8/5/2018
Packagers
Black Dog Jib Productions
CBS Television Productions
CBS EYEtoo Productions
Distributor
Food Network Productions
The Next Food Network Star (later called Food Network Star) is a long running reality series that awards the winner his or her own series on the Food Network.
Gameplay
[
]
Seven contestants vie to become the next Food Network Star. They have to create a technic video in less than 60 seconds on a specific culinary skill. The contestants also have to do culinary challenges by cooking food and the judges have to determine who has the skill and talent to be the next Food Network Star. The remaining person is the champion.
Winners
[
]
Season 1 - Dan Smith & Steve McDonagh
Season 2 - Guy Fieri
Season 3 -

Amy Finley

Season 4 -

Aaron McCargo Jr.

Season 5 -

Melissa d'Arabian

Season 6 -

Aarti Sequeira

Season 7 -

Jeff Mauro

Season 8 -

Justin Warner

Season 9 -

Damaris Phillips

Season 10 -

Lenny McNab

Season 11 -

Eddie Jackson

Season 12 -

Tregaye Fraser

Season 13 -

Jason Smith

Season 14 -

Christian Petroni

&

Jess Tom
Music
[
]
Didier Rachou
Trivia
[
]
Bobby Flay, one of the judges on the show, owns a restaurant of his own called "Bobby's Burger Palace".
Link
[
]