Host
Jack Linkletter
with Warrene Ott and Lucifer the cat
Broadcast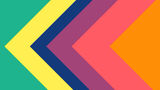 Unsold Pilot for Syndication: 1963
Packager
John Guedel Productions/Screen Gems
The Plot Thickens is an unsold mystery-type game show which was meant to be another vehicle for panelist Groucho Marx.
Gameplay
[
]
A mystery is shown (in this case, Murder in the Crystal Ball), after which the contestants tried to guess the murderer. In this effort, the four panelists were shown the mystery, and three of them were eligible to win the prize. The fourth, private detective Dick Halley, would determine whether the prize would be $500 (if he guessed correctly) or $1,000 (if he guessed incorrectly).
Trivia
[
]
When the Murder in the Crystal Ball logo appears, a 1963 Screen Gems copyright credit can be seen below it.
The pilot was included on Shout! Factory's You Bet Your Life: The Best Episodes DVD set.
Links
[
]