Hosts
Dr. Mason Gross (1949–1950)
Gypsy Rose Lee (1950)
Rex Stout (sub)
Broadcast (ABC)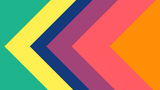 Primetime: 3/26/1949 – 10/8/1950
Radio (Weekly): 5/29/1949 – 5/7/1950
Packager
Robert Jennings Productions
This is an article for the 1949 ABC show. For the 1989 Nickelodeon show, see Think Fast (2).
Think Fast was a panel game show where it involves a group of five panelists (three regulars and two weekly guest panelists) who would compete to see who had the most to say about a particular subject.
Members of a celebrity panel tried to outtalk each other on various topics and then challenge each other with questions in an effort to "ascend a throne" and be the "King of the Table".
Dr. Mason Gross, then-Dean of Rutgers University, was the original host. Gypsy Rose Lee, whose autobiography inspired the Broadway musical Gypsy, replaced him in 1950.
The debut week panel consisted of music director David Brockman, Lois Wilson, Eloise McElhone, Leon Janney, and Vivian della Chisea.
New York City, NY
Community content is available under
CC-BY-SA
unless otherwise noted.