Host
Ernie Kovacs
Announcer
Bob Russell
Broadcast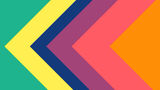 DuMont Primetime: 8/20/1954 – 10/15/1954
Packager
Bob Adams Productions
Time Will Tell was a short-lived primetime game show where three contestants answered questions in 90-second rounds that were timed by a large hourglass.
Gameplay
The basic part of the show featured Kovacs clowning around with the contestants. The quiz segment had three players playing against each other and a 90-second hour glass. The contestants had to answer questions (mostly requiring one-word answers) before time ran out. The player with the most correct answers was the winner.
Trivia
Ernie Kovacs was previously the host of Gamble on Love, which Time replaced on the schedule.
Taping Location