Hosts
Primetime:
Toby Reed
Daytime:
Warren Hull
Jack Narz
Assistant
Joanne Copeland
Spelling Authority
Dr. Bergen Evans
Announcers
Ralph Paul
Jack Clark
Broadcast (CBS)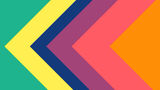 Primetime: 3/29/1958 – 8/30/1958
Daytime: 8/18/1958 – 10/23/1959
Packager
Entertanment Productions Inc./Harry Fleishman
Top Dollar was a short-lived primetime (and later daytime) game show based on the parlor game "Ghosts" (and later "Hangman" in the daytime version only).
Format
[
]
The object was for three contestants to add letters to a potential word without adding the letter that completed the word. After the first three letters were revealed, each additional letter added $100 to the jackpot. Any player who added the final letter to a word was eliminated. Any player who felt that an opponent was adding a letter that couldn't make a word could challenge that player, with Evans ruling the decision. The game continued until only one player remained, who then won the pot.
In the home viewer portion of the game, the first eight letters of the top dollar (longest) word of the day were matched to a telephone dial and converted to digits. Any viewer who could match those numbers to the serial number on a $1 bill won $5,000 ($100 each on the daytime version).
One month after its premiere, on September 22, daytime Top Dollar was given a new format based on the parlor game "Hangman". Two contestants tried to guess a mystery word as they alternated filing in a given number of blank spaces. Each word was related to a prize (example: If the mystery word was "Aladdin", the prize might have been a set of lamps) and the player who identified the word won the gift.
Print Ad
[
]

Tickets
[
]
Studios
[
]
CBS Studio 52 and 62, New York City, NY
Trivia
[
]
Radio Personality, Toby Reed emceed the primetime version wth Dr. Bergen Evans, a professor of English at North Western University, serving as spelling authority.
On August 18, 1958, a daytime version of Top Dollar with Warren Hull as host was quickly added to the CBS schedule, to replace Dotto.
In November 1958, Jack Narz replaced Warren Hull as host of Top Dollar.