Host/Executive Producer
Bob Saget
Broadcast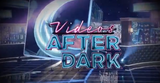 ABC: 3/12/2019 (aired only for two episodes)
Packager
Vin Di Bona Productions
Videos After Dark was a short-lived spinoff of America's Funniest Home Videos and the American adaptation of the shorter-lived Australia's Naughtiest Home Videos with Doug Mulray where it centers around videos with an edgier twist from Di Bona's vast video vault, highlighted by Saget's comedic commentary that's more catered to a more mature audience.
Premise
[
]
For this series. It features clips where the hits are a little harder, the language a bit saltier, the animals a little less cute, the kids a tad less adorable and the embarrassing moments more revealing.
Theme Song Lyrics
[
]
Performed by Bob Saget
"It's the end of a long hard day,
We all need a funny show.
The world has changed so much,
Since we started videos.
Get the little ones off to bed,
And don't watch this alone.
It's time for Videos After Dark,
looks like you did try this at home!"
Australian Version
[
]
As mentioned above this article, the original short-lived Australian version called Australia's Naughtiest Home Videos (or Australia's Naughtiest Home Videos with Doug Mulray) hosted by Doug Mulray aired on the Nine Network in its first and only airing on 3 September 1992 (or September 3, 1992) this version mainly depicted videos of sexual situations along with their sexually explicit content. At the time, this version was so controversial in its airing that the late Kerry Packer (who was the owner of Nine Network at the time) when it transmitted on TCN-9 angrily demanded the studio operators by phone to "GET THAT #&%@ OFF THE AIR!" and due to "technical difficulties" it was replaced by a rerun of the American sitcom Cheers.
Thirteen years later, Kerry Packer himself passed away on 26 December 2005 (or December 26, 2005) due to kidney failure just nine days after his 68th birthday celebration at home in Sydney, Australia with his family by his bedside.
Three years after Packer's death in 2008, the original tape of the show hidden by Noble was located by Nine's head of factual television; on 28 August (or August 28), the entire sole episode of this series finally aired uncut with Bert Newton giving commentary.
Link
[
]