Host
Alan Hamel
Announcers
Chet Gould
Charlie O'Donnell
Models
Elaine Fulkerson
Mary Anne Ellis
Broadcast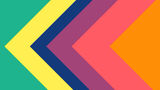 ABC Daytime: 4/1/1968 – 7/12/1968
Packager
Ralph Andrews-Art Stark Productions
Wedding Party was a short-lived matching wedding game show.
Premise
[
]
Young engaged couples told of their meetings and courtships, and played games to win prizes for their new homes.
Gameplay
[
]
One member of a couple was led offstage while the spouse was shown three sets of prizes (three for each set). After the onstage contestant selected one gift from each group, their spouse returned and tried to guess what was chosen. Each time they matched on a prize, they won it; however, if they could agree on all three gifts, they also won a honeymoon vacation.
Rating
[
]

Studio
[
]
Colonial Theater, New York City, NY