Host
Hal March
Announcer
Wayne Howell
Broadcast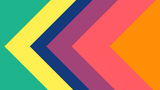 NBC Primetime: 10/12/1957 – 1/4/1958
Packager
Entertainment Productions Inc.
What's It For? was a short-lived primetime game show where a celebrity panel attempted to guess the use of an unusual invention by asking questions of the inventor.
Gameplay
[
]
Each player was given one minute to cross-examine the guest. If the panel could not come up with the correct answer, the inventor got $100. However, if the panel guessed correctly, the inventor got $50.
Among the regular panelists were Hans Conried, Betsy Palmer, Abe Burrows, Cornelia Otis Skinner, Toni Gilman, and Lisa Ferraday.
Studio
[
]
Studio 6A, NBC, New York City, NY
Trvia
[
]
Emcee Hal March was doing double duty, hosting What's it For? on Saturday nights for NBC and The $64,000 Question on Tuesday nights for CBS.
The show's creator was future game show producer Merrill Heatter.