Host
Melvyn Douglas
Announcer
Ken Roberts
Broadcast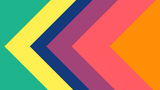 DuMont Primetime: 5/19/1953 – 6/2/1953
Packager
Bernard Shubert Productions
Your Big Moment was a spin-off of Blind Date in which contestants were home viewers who wrote in wanting a date with a certain type of person or wanting to go with a date to a special event.
Rating
[
]

Taping Location
[
]
New York City, NY
Trivia
[
]
On the first telecast, one viewer was featured on a date with a singer at the Copacabana Club while another viewer wanted a portrait done by a famous artist.
After three weeks, the show changed back to Blind Date and Jan Murray became host.